We're excited to have completed one of the most important developments in Jan Sofat's history: "Jan Sofat Infrastructure Renovation 2020".
In 2019 we started with infrastructural renovations in Jan Sofat North, East and South. CWM installed new Aqualectra HDPE-water pipes, new fiber optic cables, repaved the sidewalks with dark-grey pavers and resurfaced the roads with a new layer of asphalt.
In 2020 Jan Sofat's face-lift had been successfully completed. In 2021 Phase 6 will also be finalized with turn-key apartments and villas.
Jan Sofat is divided into 6 phases, each with their own unique characteristics.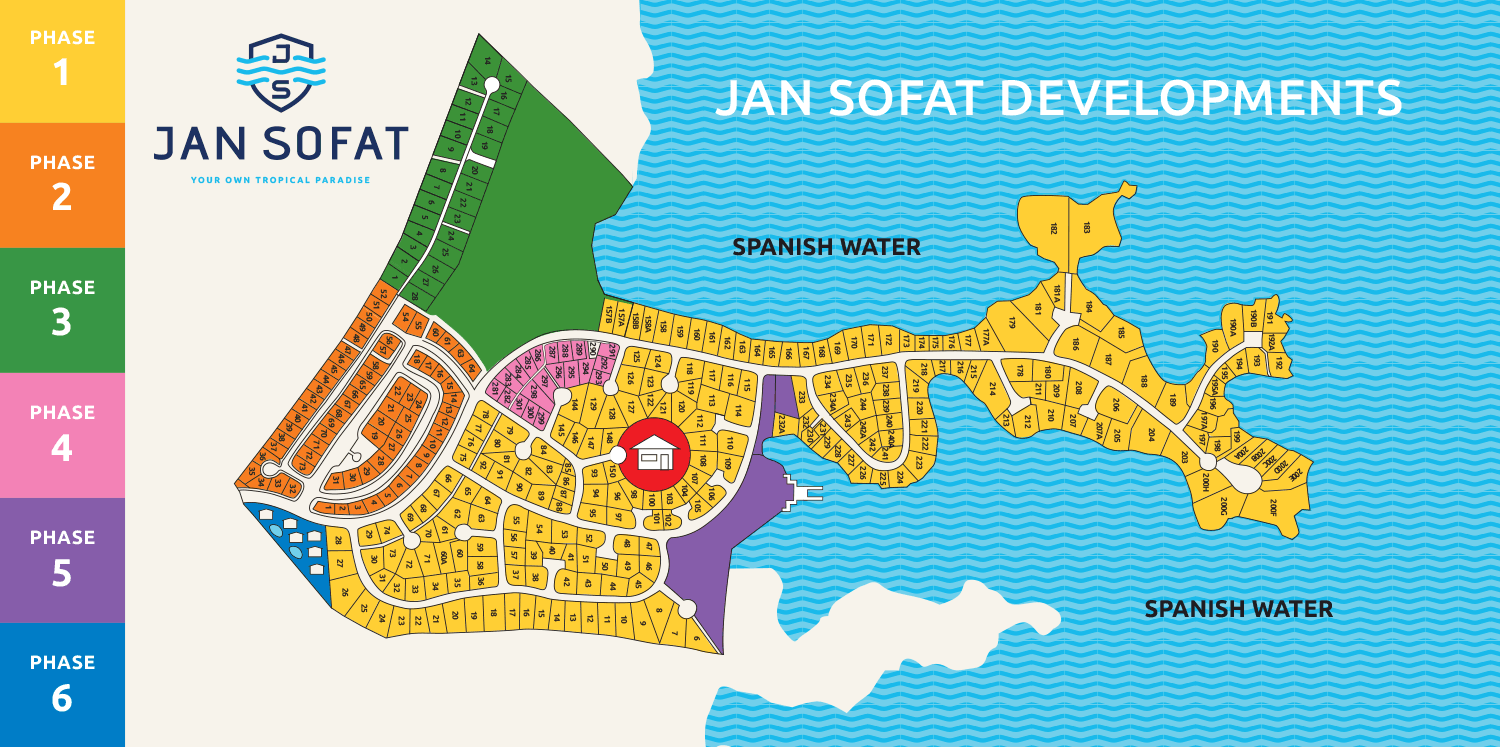 Phase 1 was the first of six development plans in Jan Sofat. In this part there are mostly waterfront houses.
Phase 2 of the land development project at Jan Sofat is also known as Jan Sofat East consisting of smaller sized lots.
Phase 3 consists of around 100.000m2 of land and borders the Santa Barbara Plantation future development plan. Phase 3.1 was completed in 2018 with 28 new lots added to the Jan Sofat masterplan.
The fourth phase is located in the heart of Jan Sofat. All lots in Phase 4 have been sold.
This prime location with spectacular views of the Spanish Water lagoon is home to Jan Sofat Marina. It consists of 15.000m2 of which 300 meters are waterfront.
Phase 6 is located near the entrance of Jan Sofat. It consists of around 10.000m2 and is currently being developed with turn-key villas and apartments.